Welcome To Our Store
AMG Aesthetics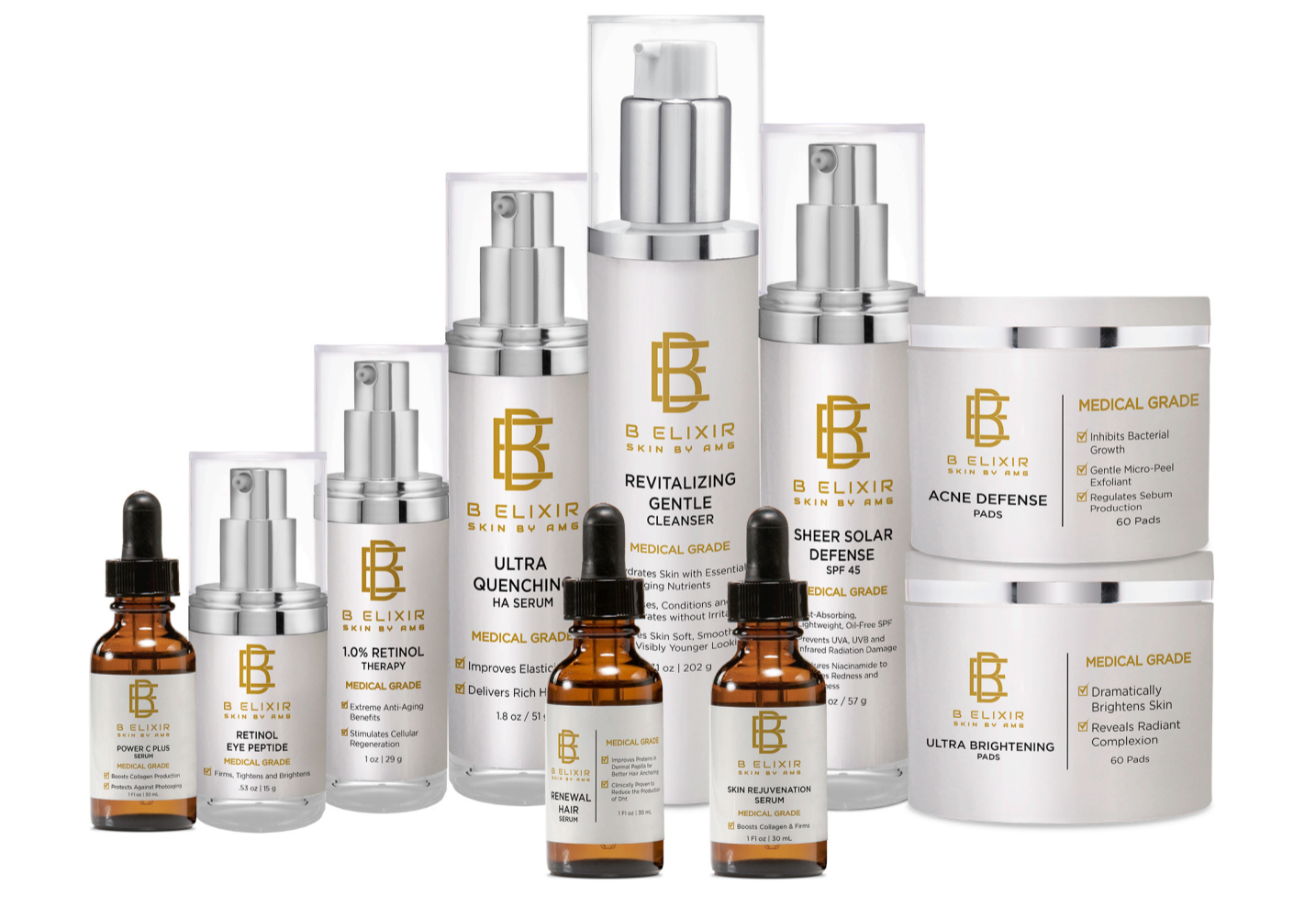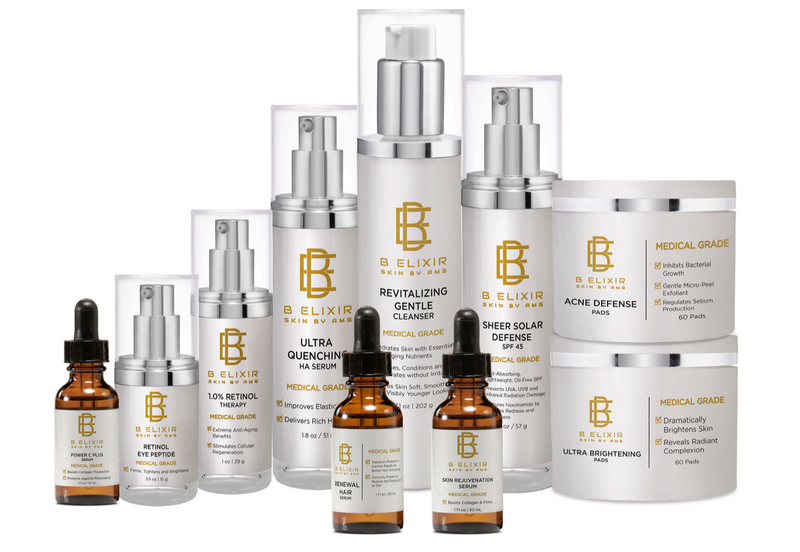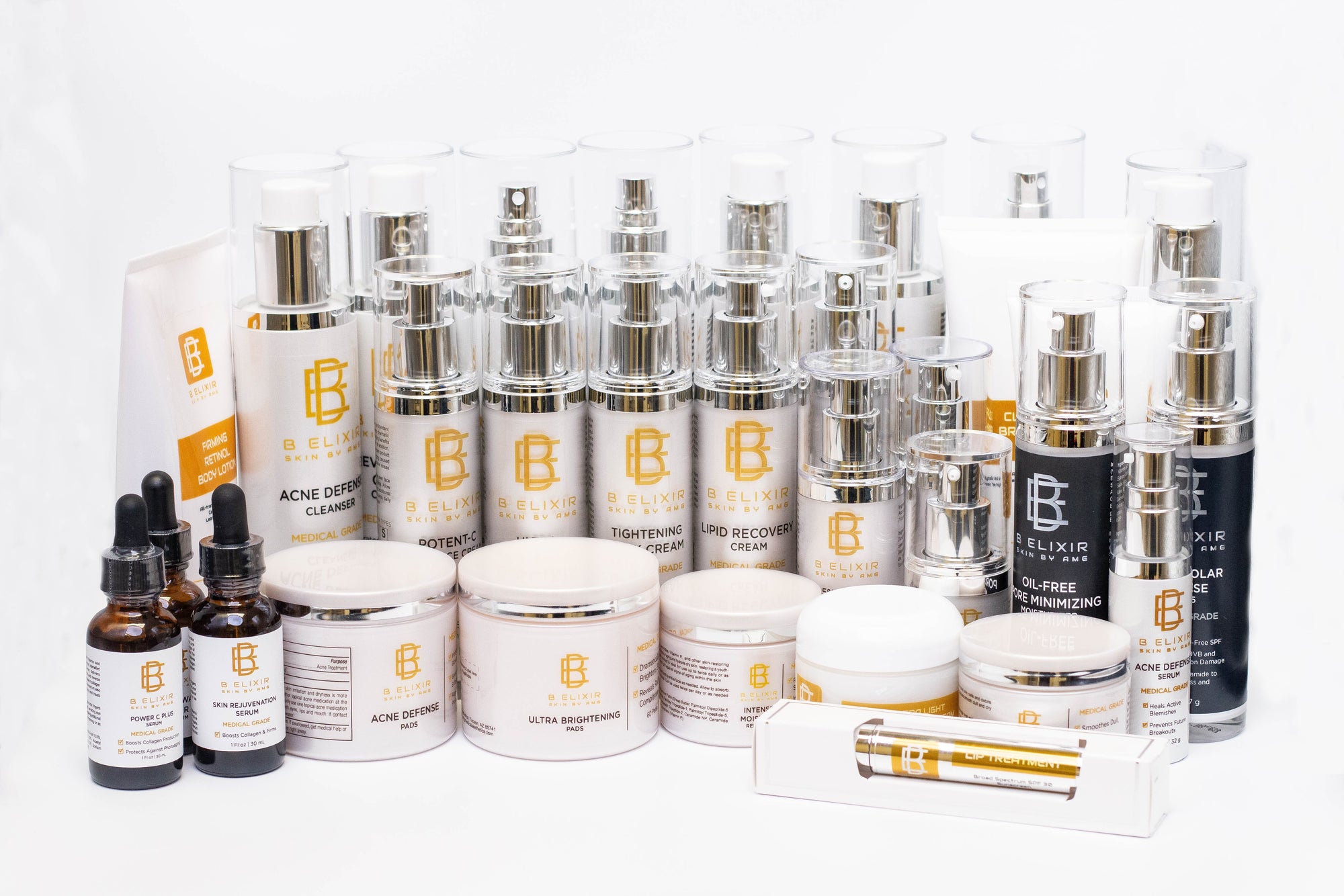 B Elixir Skincare line developed by Dr. Amanda Bacchus is all about skincare that aims to dramatically improve your skin, skincare that you can really feel and see the difference.
The results are healthy skin that looks firm, full of life and radiant because these skincare products were designed to target skin concerns like; Hydration, Anti-aging, Brightening and Acne as well as many more skin related concerns.
A Variety Of Products for Numerous Concerns
B Elixir Skincare will target and treat a multitude of concerns!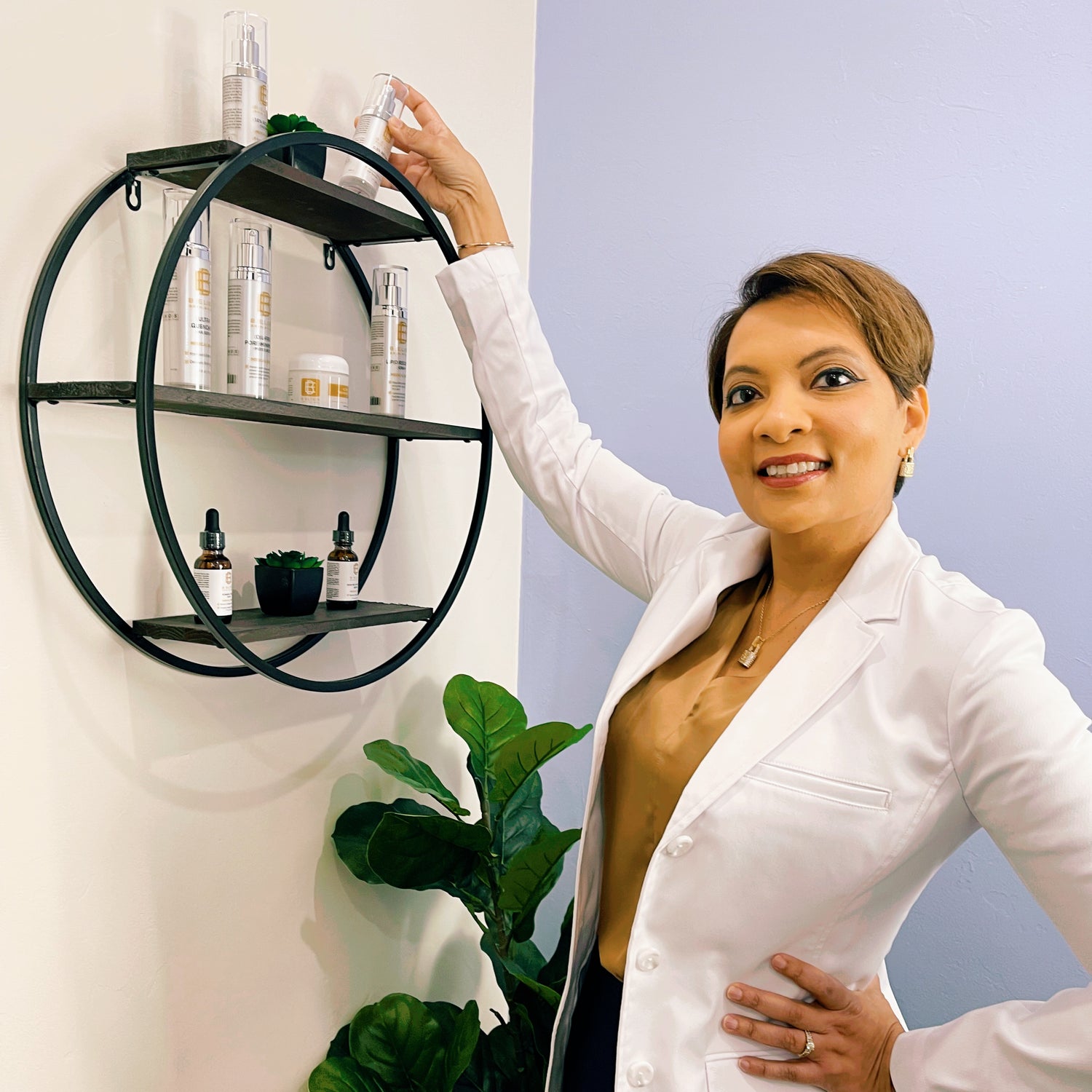 B Elixir Skin By AMG
The Best Skincare products for Everyone!
We created a line of high quality, medical grade skincare products that are good for the skin. The ingredients we use are safe and effective.
All our products have been designed to be gentle on the skin and can be used daily without causing any irritation.
Our goal is to help you achieve beautiful looking healthy skin in the most effective way!
All of Our Products Are Cruelty Free, Paraben-Free, Sulfate-Free, Naturally Derived and Dermatologist Tested!
Testimonials
My Favourite Product hands down is the Skin Rejuvenation Serum! OMG it has changed my skin completely! My fine lines on my forhead have faded and the redness in my skin as well!
HOLY GRAIL ALERT!!!! The Acne pads are my life saver! It has helped with my adult acne on my chin and forehead and my son loves it as well!
This Skincare line has truly tranformed my skin for the better. I am so grateful, my dark spots have faded because of the Ultra brightening pads and the revitalizing cleanser has truly helped with inflammation in my skin!
The Hair Serum has really help my hair grow over the past three months! I buy this serum in sets of three! You will notice a difference in as little as a month!
We would love to help you with all your skin related concerns!
Fill in the form below and we will get right back to you!